Dock Floats & Float Drums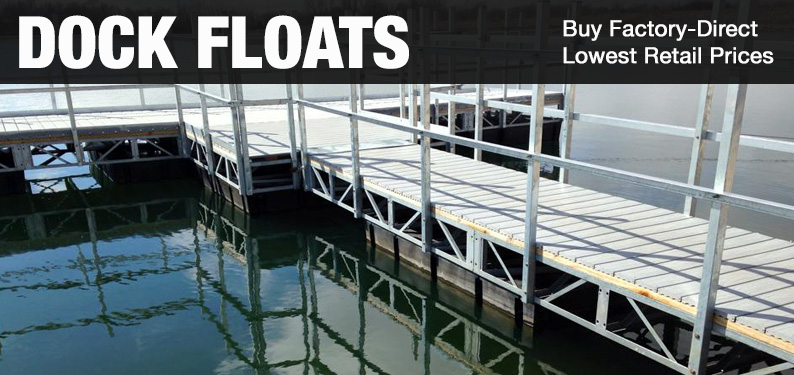 HarborWare dock flotation is foam-filled tanks that maintain the buoyancy of floating boat docks, available in 54 sizes. Our floats are used in large commercial marinas as well as small lake house docks. Our dock floats can also be used for floating duck blinds, oyster farms and other unique projects. Rotationally-molded for consistency while using only the highest quality virgin-grade materials. Made with durable polyethylene and foam-filled with pure virgin-grade EPS polystyrene (heavy-duty styrofoam) for maximum buoyancy potential. HarborWare's commercial grade float drum design is engineered to outpace anything else in the market and meet all of the required industry standards.
Why are our prices so low? We are "actually" the manufacturer. When we say "factory-direct", that means you're getting your dock floats right off the production line; no middle man! Best of all, our floats are some of the strongest in the industry. More FAQs
Standard Shipping Areas within 500 miles of our factory: Alabama, Arkansas, Illinois, Indiana, Iowa, Kansas, Kentucky, Louisiana, Mississippi, Missouri, Nebraska, Oklahoma, Tennesse, and Texas. Shipping may be higher for remote and coastal locations within these states. For all other states please contact us for a freight quote before placeing order. Additional freight fees may occur if ordering less than 6 dock floats, shipping to a residential address and locations more than 500 miles from our factory.
---